Custom designed for use within the back to back of wheel sets on 5" gauge engines using gears these motors provide more than enough power to get even a twin motor loco to pull half a ton on most tracks. (can be used with chain drive quite happily)
30A stall current, 1.1NM torque
12v, 150 Watt, 3000 RPM no load
100mm x 76.5mm dia. 16 x 8mm shaft
£82.50 due 21st August
Will fit 5" gauge back to back with 1 mod gears
See our motor mounting kit below £8.34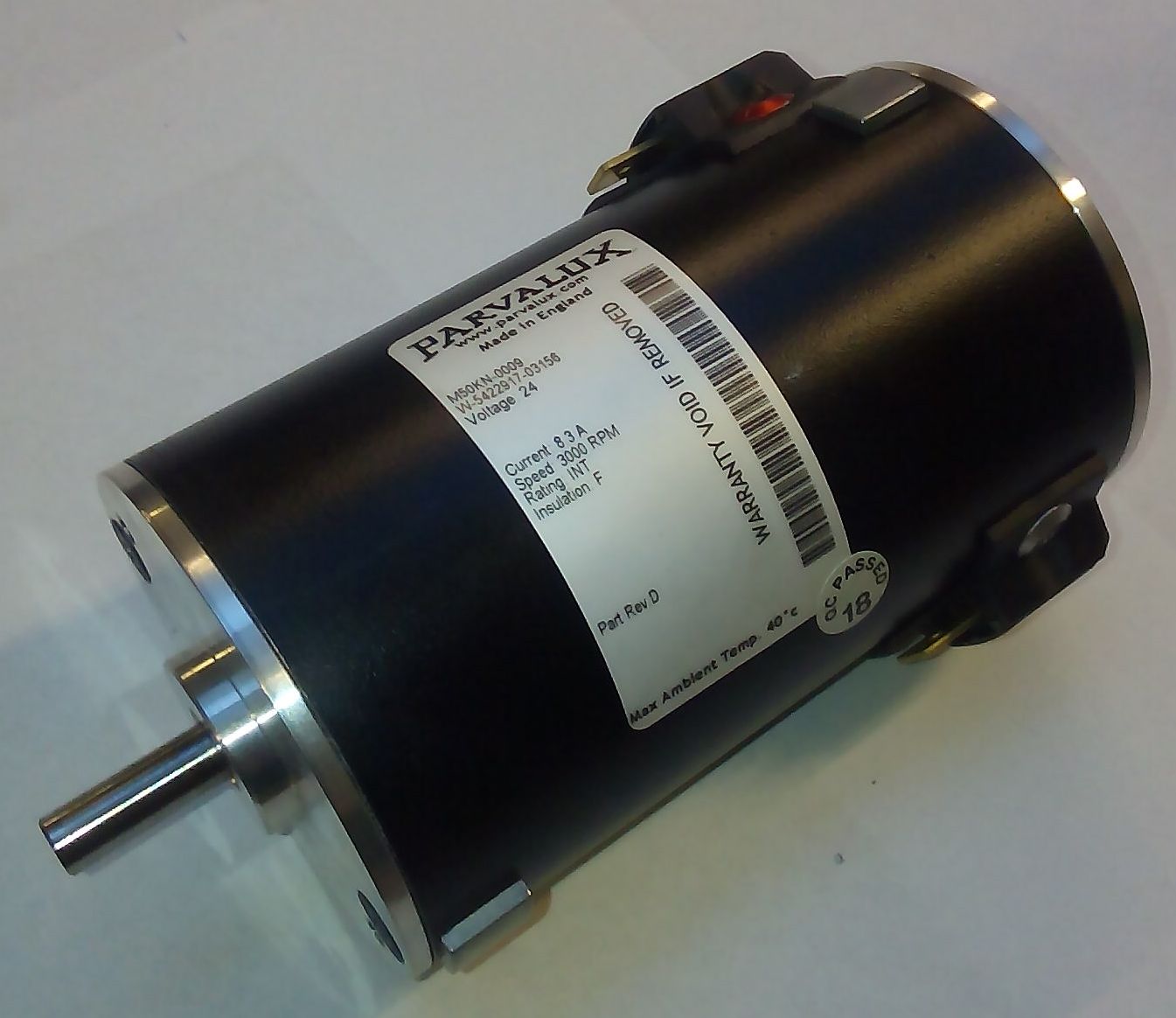 Custom designed for use within the back to back of wheel sets on 7.25" gauge engines using gears these motors provide more than enough power to get even a single motor loco to pull around half a ton on most tracks.
(Can be used with chain drive quite happily)
35A stall current, 2.5NM torque
24v, 250 Watt, 3000 RPM no load
122 x 76.5mm dia, 20 x 8mm shaft
£91.60 DOA TBC
Will fit 7.25" gauge back to back with 1 mod gears
See our motor mounting kit below £8.34
Motor mounting kit
A motor mounting kit for use with our 150w and 250w motors.
It contains two mounting brackets, four M5 x 10mm machine screws and 4 M5 shake-proof washers (fan-disks). The bracket comes piloted with a 6mm diameter hole for the axle.
Designed to be able to take any combination of our stocked gears from a 12t to 80t right up to 24t to 140t, although the last combination is a little tight and we are sure they could be easily used for mounting with chain and sprockets.
£8.34
Requires one kit per motor. Please note that this kit binds the motor to the axle for the drive it does not hold the motor at a set angle in relation to the axle/rail but a bit of bar into the mounting slots will do this.