Each set contains 1 PCB to control a faller branch off junction (not included), 2 magnetic sensors, 4 magnets (control 4 vehicles) and instructions £30.00 Unless specified the 12-30vDC unit will be sent

magnets £0.70p each

Aditional sensors £5.00 each

Using our vehicle route selector system with the faller branch off junction you can determine which way a vehicle will go at the next junction.
Up to 8 different vehicle routes can be set up at any one time allowing multiple operating options such as all your vehicles can travel along your main road but can all independently move off onto side streets, lay bys, bus stops or even just carry straight on.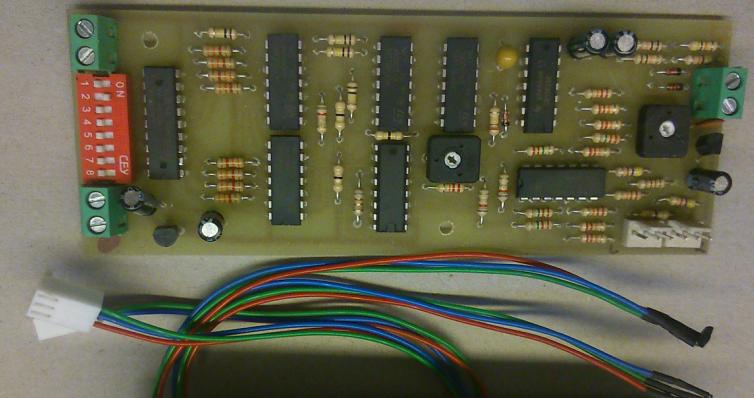 The system works through the use of one or two magnets fitted to the underside of your vehicles, using a combination of north and south poles from the magnets you can select through a sliding switch whether that route turns off at the junction or carries on.


For example if route 1 uses only one north magnet on the left side of the vehicle and at a junction you only wanted route 1 to turn off you would simply flick the "1" switch and only route 1 will go that way.
Likewise you can combine multiple routes together so route 1, 3 and 8 might all go left at the junction, so you would select route 1, 3 and 8 but at the next junction you may only want route 3 to turn off so you would only select route 3.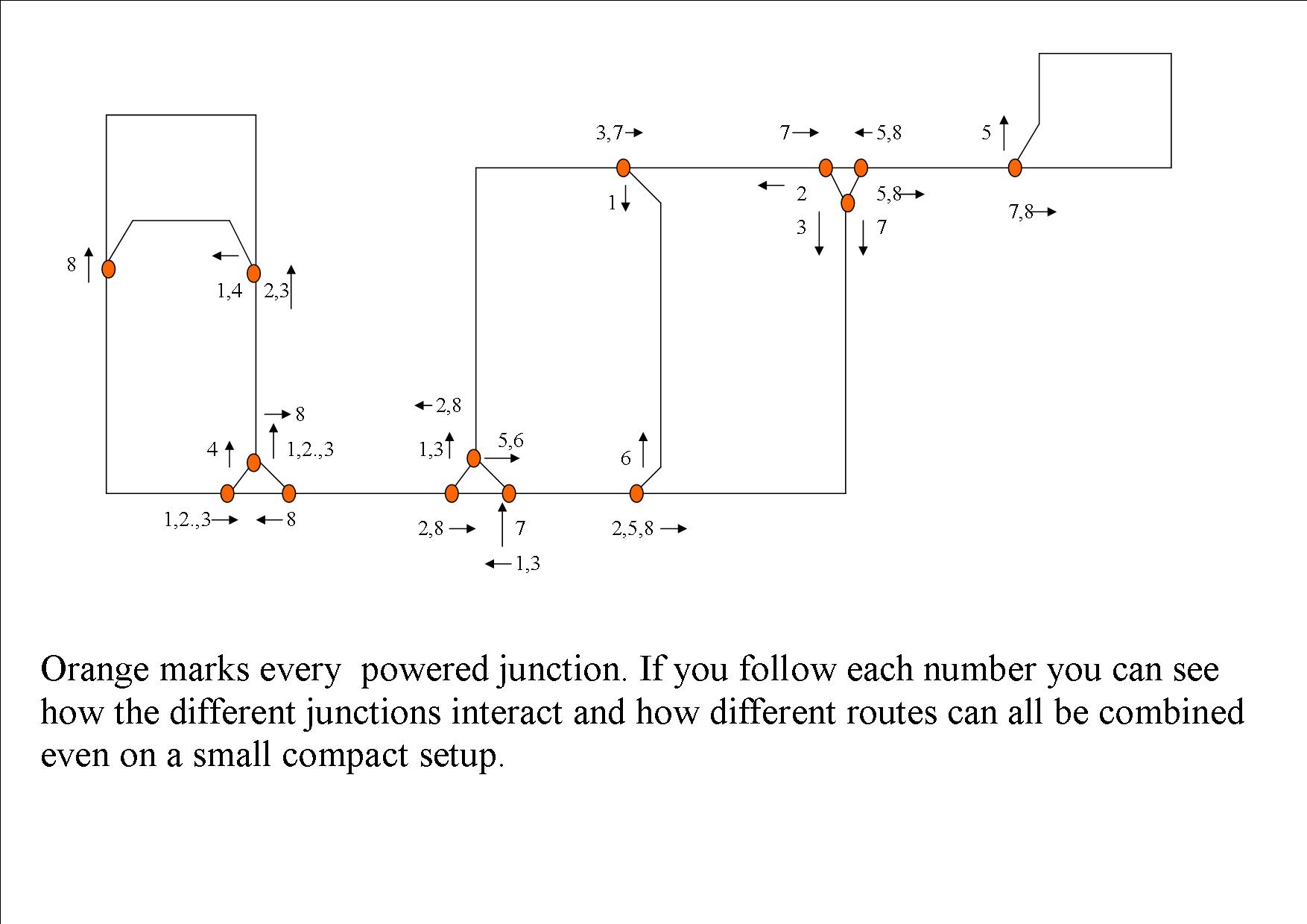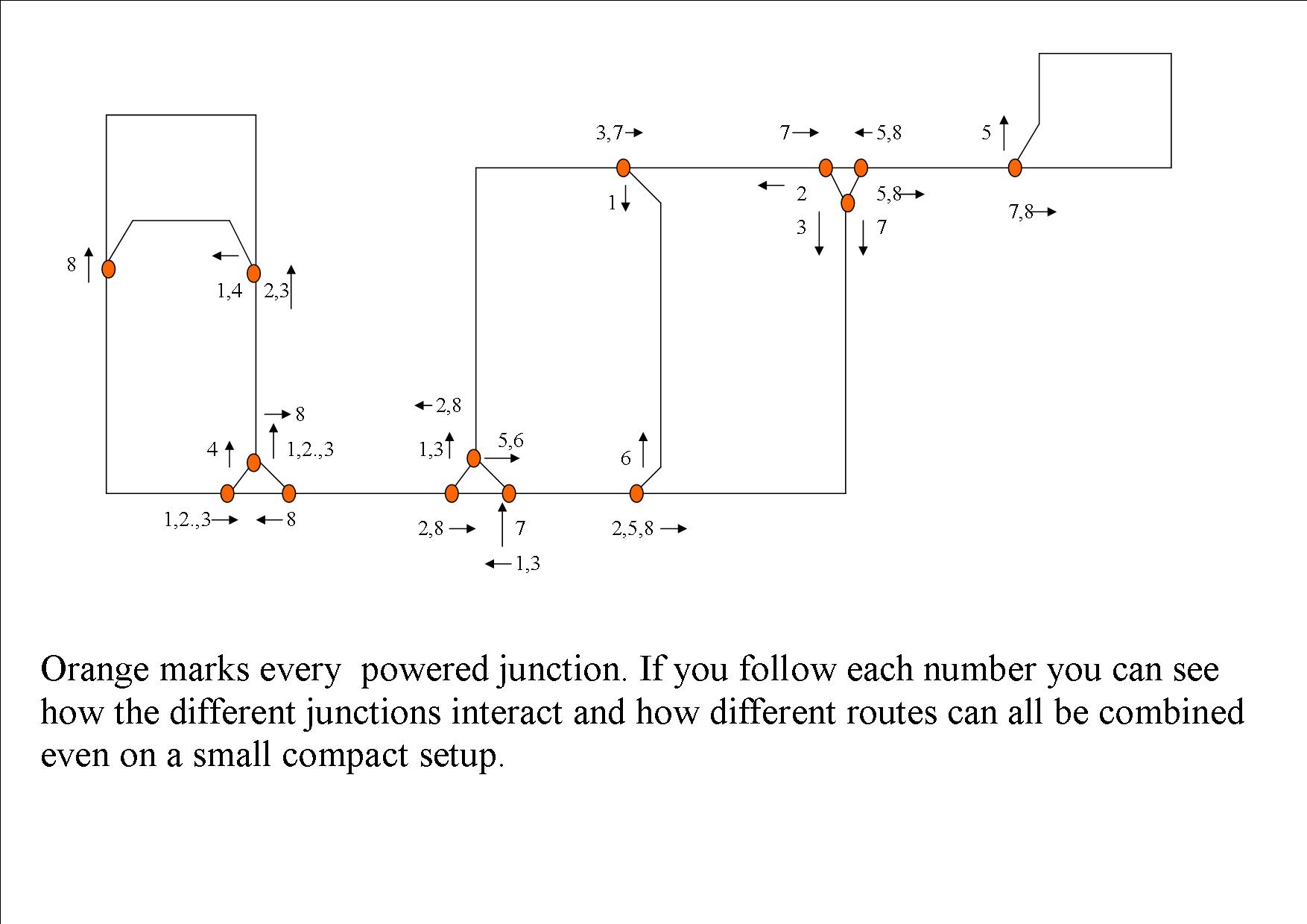 If the system gets a vehicle going over it with a magnet setup that you haven't selected it simply does nothing and allows the vehicle to carry on in the preset direction.
When a vehicle is detected by the junction system there is an adjustable 3-20 second time delay to prevent the junction being changed by another vehicle.
Using either our jig or your own measurements you do need to drill two holes into your road surface for the fitting of two sensors. These sensors go at each side of your steel guide wire and need to be inline with each other. The sensors can be painted over and have filler applied over them for a smooth road surface, they are magnetic sensors and do not require any line of sight to work.
We provide the unit as either a 12vDC only version for the latest Faller Branch off junctions or as 15-30vDC units for the original Faller units. We personally recommend using the 15-30vDC units regardless and use a rectifier from a16vAC output such as the ones which are often available as spares on the outputs of most loco controllers.
If using the 12vDC version only we must insist that you use a 12v switch mode power supply to maintain a constant and precise 12vDC and NOT a tranformer with a rectifier on it.
The output to the motor coil is rated at 100mA continuous and 500mA peak.