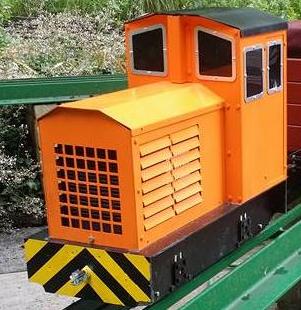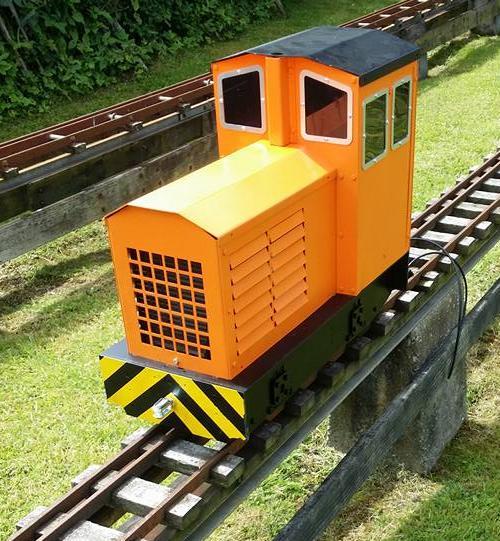 Ready to Run £1100 - just add batteries
Unpainted Kit £950
Stainless steel handrails £75
590mm long (plus couplings) x 260mm wide x 505mm tall
Fully assembled and painted - please discuss colour options
Sprung to take the weight of up to 2 x 88Ah batteries
Geared for 5mph on 12v and 10mph on 24v
Uses 2 x 12v 150W UK built Parvalux motors giving up to 600W each on 24V
Includes 60A reversing speed controller and handset as well as a 32A circuit breaker.
8 plus person capability (track dependant)
Axleboxes fitted with sealed ball bearings
Handset is plugged into the bufferbeam for easy access
All self contained within the frames. Only the battery wires come above.
Optional extra horn installation for £50
Simply add batteries and enjoy

Wheels are press fit at over 1 ton and are not Loctited in order to prevent loose wheels from long term vibration and knocks.
Ready to Run £1100
Unpainted kit £950
stainless steel handrails £75
Contact for postal prices